Hearing Care Services
At Desert Hearing Care, we value the importance of hearing to your everyday life. Whether it's friends and family or coworkers and acquaintances, hearing plays a significant role in communicating well. This is why we offer a comprehensive line-up of services to best suit our patients' needs. From battery sales to hearing protection, the professionals at Desert Hearing Care are ready to help you on your journey to better hearing health.
Hearing Tests
Hearing Testing and Evaluations
Choosing the right hearing aid starts with a clear understanding of your unique hearing loss needs. Our advanced testing procedures accurately identify whether or not you have hearing loss and measure the type and severity.
If you or someone you love is suffering from hearing loss, it's important to have your hearing tested. We offer an extensive line-up of hearing tests at Desert Hearing Care to determine if an impairment is present. These tests are simple and pain-free. Our professionals will analyze your results and discuss any recommended steps moving forward.
More on Hearing Tests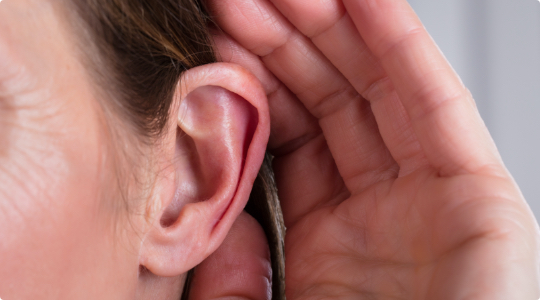 Online Hearing Test
Think You Might Have Hearing Loss?
Take our free, 5-minute online test to get a better understanding of your hearing health. It can determine if a professional screening is right for you.
Our Process
Finding the Perfect Match.
Hearing loss looks different for everyone, and as a result, there are a number of hearing aid varieties on the market. Through careful evaluations and custom fittings, we'll help you find the best device for your hearing loss needs.
Hearing Aid Services
We Service Your Devices
From hearing aid screening, selection and fittings, to ongoing maintenance and repairs – we offer a wide range of services to keep your hearing aids performing their best.
If you're diagnosed with hearing loss, our professionals will likely recommend hearing aids as the best course of treatment. These tiny pieces of technology come in a multitude of sizes, styles and manufacturers, meaning it's essential to find the right one for your specific needs. The professionals at Desert Hearing Care will walk you through your best options, answer any questions and then fit your devices to your hearing loss needs once you've made your selection.
More on Hearing Aid Dispensing and Fitting
Because hearing aids are technology-based, they can be prone to small issues from time to time. At Desert Hearing Care, we perform hearing aid repairs on-site to make it easier than ever for you to get your devices fixed in a timely fashion. In the event severe damage has been done to your hearing aid, we'll send it to the manufacturer for repairs and communicate that process and timeframe with you.
More on Hearing Aid Repair